1984 - 1985 - 1987 - 1988 - 1989 - 1990
1988
Billy and D'arcy were at a local Chicago club called the Avalon. D'arcy was outside talking about a live band that frequently played at the Avalon, the Dan Reed Network. Billy, or "some asshole" as D'arcy had thought at the time, interrupted her conversation. It was something similar to this:
"What the hell are you talking about? That band was crap and besides that, they were put together by a record company," Billy shouted.
"How would you know that? Can you tell just by looking at them?" D'arcy claimed.
"I can tell by the way a guy jumps around on stage," Billy responded.
"I jump around on stage and I wasn't put together by a record company," she said.
"Yeah, well what do you do?" he asked.
"I play bass."
"I have a band and I'm looking for a bass player. Here's my number, give me a call," Billy said.
After she had called him, D'Arcy was invited to Billy's home. Years later, Billy described her as being very apprehensive in her audition, the point where she was unable to play properly. He was amazed that she was not able to even hold her instrument. However, Billy found her to be a very interesting and kind person. She also listened to his tapes and was impressed with the "acid rock" she heard. D'Arcy joined the Pumpkins without an audition.
D'Arcy had moved to France. After she returned to Chicago O'Hare Airport, she decided to remain in the windy city. D'Arcy would live in a "punk rock house" for "a really fun three months" she later recalled, before meeting Billy outside the club. She began working at low-paying jobs such as at a bakery, motorcycle store, and a Japanese restaurant. D'Arcy was initially a waitress while working with the band. She felt that the working experience helped to build her character.
Billy, James, and Ron Roesing recorded a demo tape, "Nothing Ever Changes", at Bob English's house in June. English produced the tape and it identified the duo as the "Smashing Pumpkins". A drum machine replaced Ron as a second demo tape was recorded with songs such as "My Eternity", "Armed to the Teeth", "Screaming", "Bleed", "There It Goes", and others. This tape was given to Joe Shanahan, owner of the Metro Club, who allowed the band to perform later.
The very first show of the "Smashing Pumpkins" was on July 9th. Billy had played guitar with the opening band, StillLife. The band consisted of just Billy on bass, James on guitar, and a drum machine.
The first known public show of the Smashing Pumpkins was played in front of fifty people at the Avalon Club in Chicago on August 10th. Tickets were $1. The band played as a three piece (D'Arcy played bass) with a drum machine. Joe Shanahan enjoyed the performance, and asked that they play at his club, only if they discard the drum machine.
The band played at the Cabaret Metro on October 5th with October's Child and Love and Addiction following their performance at 9 PM. There was a very small turn out for the show.
A friend suggested that they consider jazz drummer, Jimmy Chamberlin, who had previously played a ten-piece showband, JP and The Cats, and was looking for employment. Jimmy was a graduate of Northern Illinois University.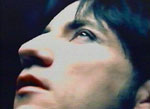 Jimmy had been in attendance at the show at the Avalon, and in an interview a few years later, he remembered the band as "atrocious" but he saw potential. He had seen the Pumpkins a few other times before as well when they had a drum machine. He felt that the songs were great and that Billy was an excellent songwriter. Therefore, he accepted the offer to be the drummer for the band when Billy contacted him.
The band's fourth gig was as the opening act for Jane's Addiction in November. The gig had been granted since the Pumpkins had replaced their drum machine with a human. Jimmy was announced as the new drummer at the WNUR show on the 16th.
The Pumpkins were interviewed and played a short set at the Northwestern University college radio station at the WNUR Studios in Evanston, IL.
Home - The Early Years - Gish Era - Siamese Dream Era
Mellon Collie and the Infinite Sadness Era - Adore Era


Created and maintained by Sachin Bansal
Copyright © 1998-99 The Smashing Pumpkins Chronology